Environment´s information
SAN DONATO-BERIAIN: Mythical mount for mountain climbing. At the top of the mount is the hermitage at 1.493 m.
 
From Dorrao you can get to that hermitage, in a ascent of pronounced slope (853 m in 1h:30 and 2 hours)
You also can get from the Top of the Port of Lizarrage, and a less upright excursion but longer (458 m and about 3 hours). 
From the top of the mount you can see
-Valley of Ergoiena, Arakil, Burunda: SAKANA.
*Mountain Chains of Andía and Urbasa
*Aralar with its shrine of St Miguel
*Aitzgorri
*The Pyrenees with its white peaks until Spring
 
ANDIA-URBASA: a protected natural space
It has an extension of 21.408 ha that it is mainly full of beeches and pastures of mountain
From the top of Lizarraga (1.035 m) that it is 6 km far away from Dorrao, many paths, more or less flat, easy and suitable to walk and to go by bike start. Among the places to visit we find:
*Hermitage of San Adrian
*Peaks of Andía
*Raft of Sartsa and of Latorre.
*Romanesque road
*Dolmens
*Shepherds' huts
Urederra
 
MOUNTAIN CHAIN ARALAS: The mountain chain Aralar is a wide plateau that share Guipúzcoa (approximately a third) and Navarre (the two left thirds). It has a surface of 208 km2.

It is a big karstic massif, what is translated into a rocky and chaotic landscape, blind valleys, hills and many chasms and caves. At the same time, it is a landscape of green meadows and beeches that change its color at every season. It is one of the most important dolmen station and it is also place of mountain excursions and for hill walkers

The existence of the shrine of St Miguel de Aralar in the mountain chain highlights, where it is the called Angel of Aralar.
Dorrao / Torrano
It is a council that belongs to the municipality and valley of Ergoyena, the locality is in the region of la Barranca.
Tours
Paths between beeches and oakwoods, San Miguel de Aralar, interesting cultural trips to Pamplona, Estella, Vitoria, San Sebastián, Bilbao, Logroño, thanks to the excellent road net and to the privileged geographic location.
Activities
Agro tourism, picking up of mushrooms, bicycle walks.
WHERE TO GO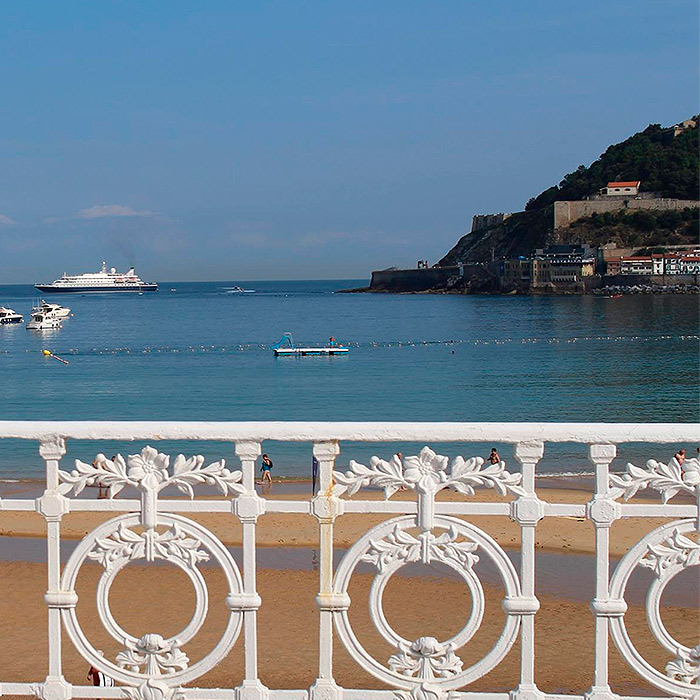 Playa de la Concha y Peine de los Vientos
La playa de La Concha, será, posiblemente, la playa más conocida a nivel mundial de todas las de la península, muy cerca de ella, el escultor Eduardo Chillida, diseñó una de sus obras más conocidas, E...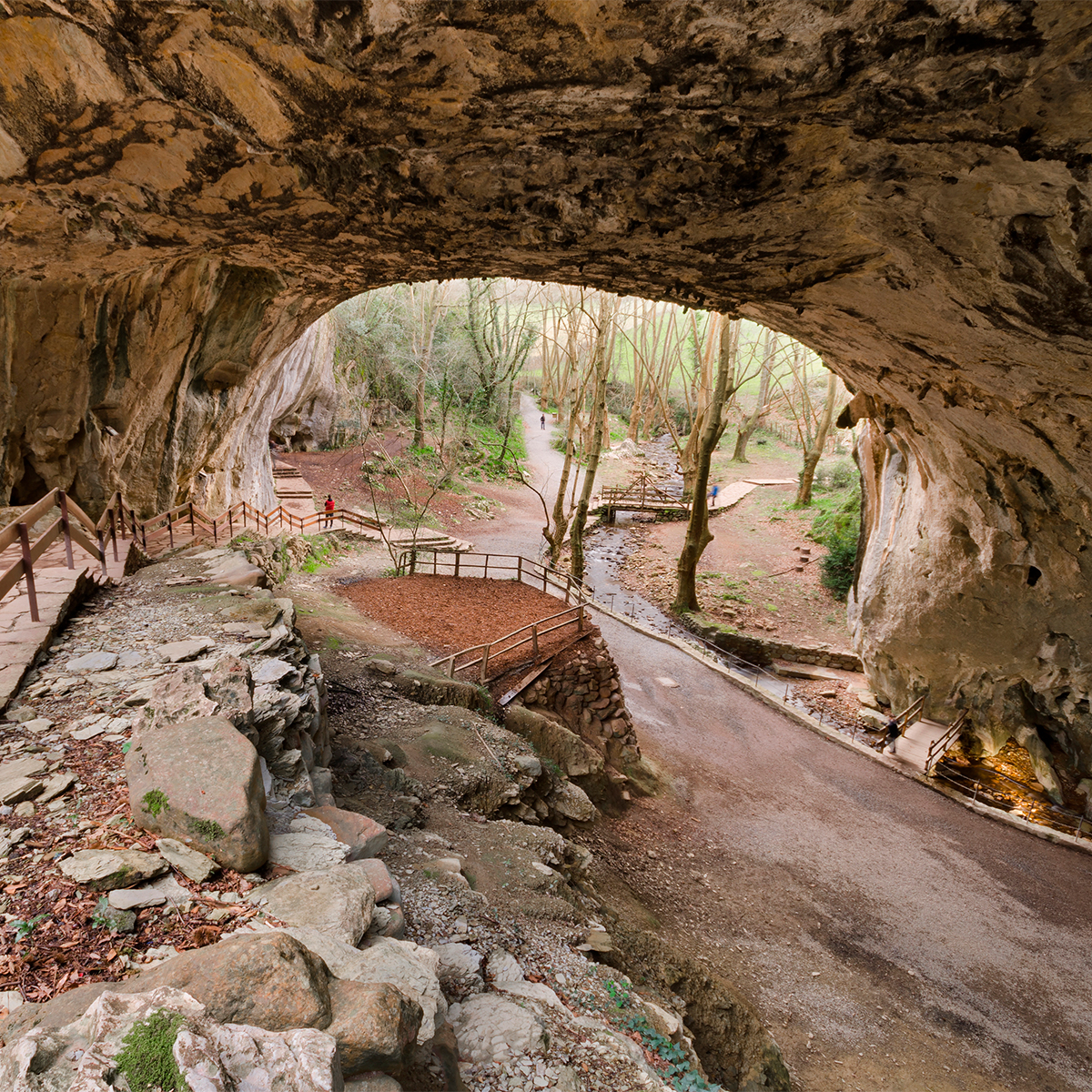 Cuevas de Zugarramurdi
Magia, fantasía y brujería se han convertido la Cueva de Zugarramurdi en un enclave turístico único a 400 metros de este pueblo fronterizo con Francia en el Pirineo occidental navarro. Hay también un ...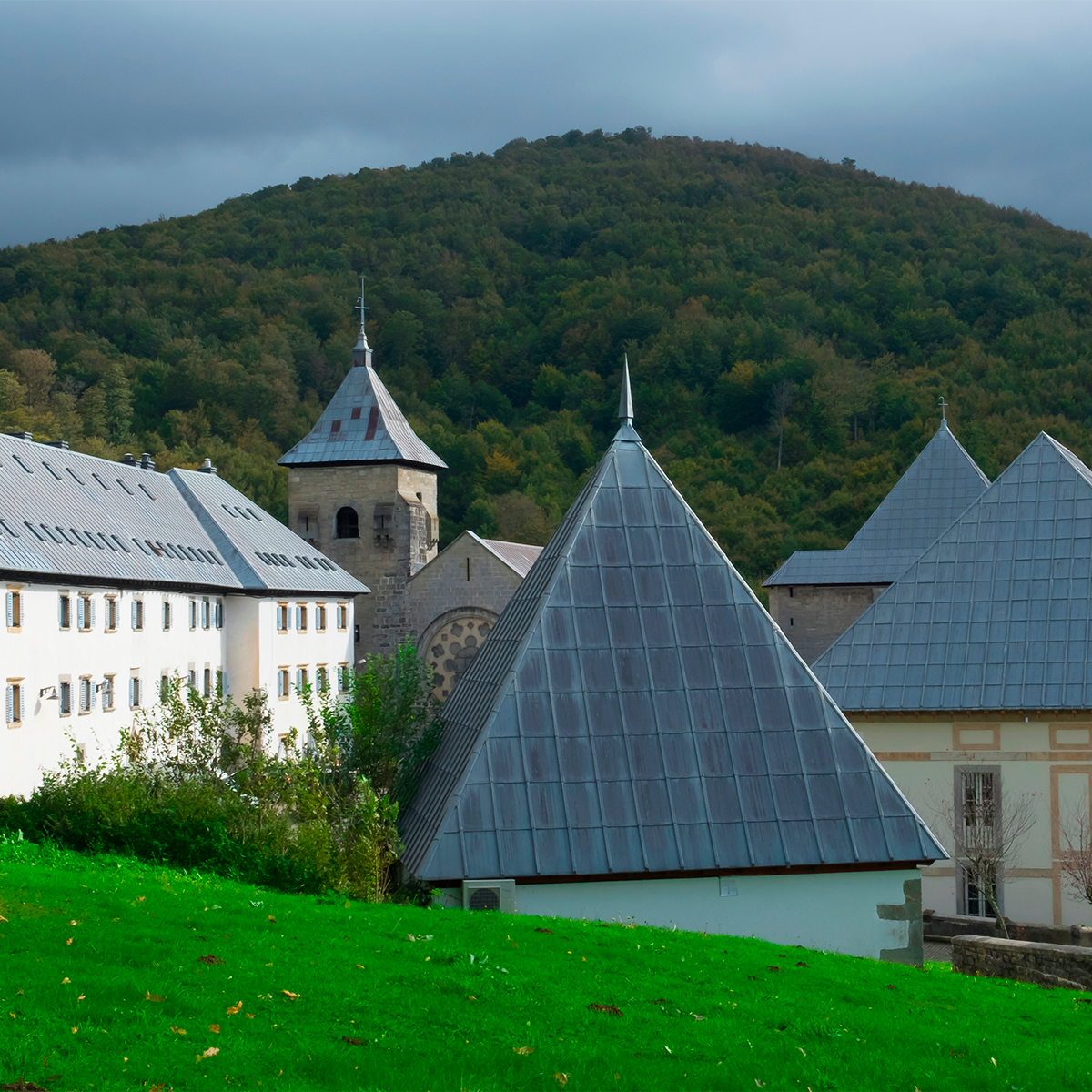 Colegiata de Roncesvalles
Orreaga/Roncesvalles es entrada del Camino de Santiago desde Francia con leyendas de Carlomagno y Roldán. Cobijo de peregrinos durante siglos y hoy, también, enclave turístico jacobeo de primer orden ...